Ian Drennan – Flower Of Love LP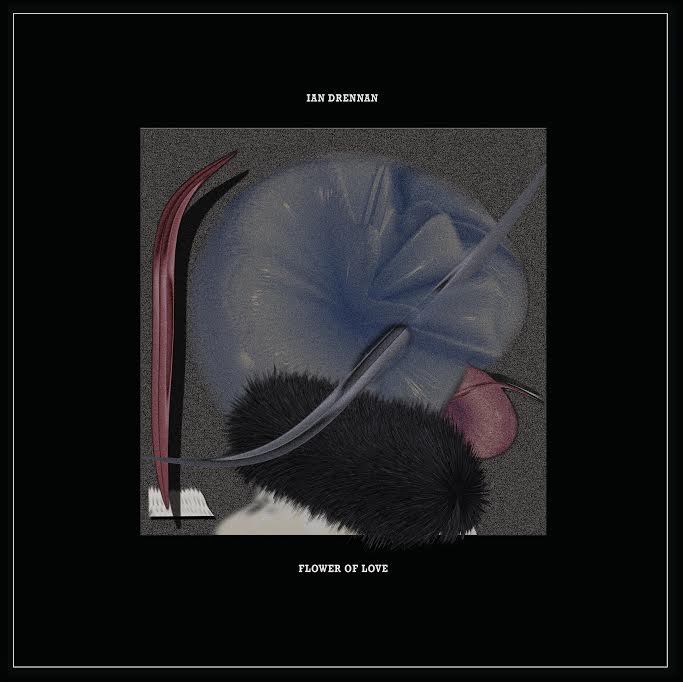 Ian Drennan – Flower Of Love LP
Flower of Love is the third album by artist, composer and musician Ian Drennan. The album will complete a trio of atypical, meditative records that Drennan has composed using partially automated software processes. Flower of Love follows The Wonderful World, which Drennan debuted for Underwater Peoples in 2012, and Prelude to Bleu Bird Cabaret, which was released on Underwater People's sister label PIKDisc in 2013.

A collection of defamiliarized love songs, Flower of Love was composed using samples gathered from the intimate spaces Drennan inhabited while in the company of others. Thwarting the lone-artist model dictating so much electronic music production, Drennan construed Flower of Love through a process of opening and affirmation, sharing his process rather than stealing moments here and there to compose privately. Tonal sequences across Flower of Love service this approach less metaphorically than performatively, as the album's practical context becomes just one element of Drennan's immersion into unprecedented aural environments.

Uncrowded textures and sequences show Drennan's equal sensitivity to the physical and temporal elements of sound, placing his music in a lineage that includes other transitional noise, avant and musique concrète outfits who have hybridized influences towards more individualized ends. Calling to mind the sublime sample techniques of composer Carl Stone, or the unnerving synthscapes of Coil,Drennan's music on Flower of Love is unusually expansive, bringing in the quietistic and discomfiting in equal measure.

Pieces on Flower of Love take their name from various flowering plants, and correspond to a series of drawings that Drennan rendered digitally. Utilizing his parallel visual art practice and his day job as an architect draftsman, Drennan has linked his music to a series of artworks that emphasizes the curiously appealing, but inevitably mysterious formal designs found in nature. As ornaments of Drennan's sonic world of intimate space, these flowers become physical stand-ins for the music onFlower of Love. Drennan has taken these domestic objects as a model with which to compose sequences of strange, disorienting color. Entering this new space, Drennan found himself assimilating into a new kind of music, and a new kind of life, where sounds functioned as meditative spaces, and social life could continue unabated.
Tracklist:
Quee Anne's Lace
Chrysanthemum
Circium
Asclepias
Aconite
Bishop's Lace
Hydrangea
Boreal Vetch
Titan Arum
Andromeda Polifolia to Nasturntium
Nymphaeaceae
Woodbine
Monotropa Uniflora